Serving Woodland, Davis, & Yolo County, Ca. (and beyond)
Welcome to My
Brother
Steve

.com Computer Services, Repairs &

Web Design

.
We're here to provide you with repairs, upgrades, spyware and virus removal, dead computer recovery, data transfer and recovery, setting up new systems, network and internet setup, website design, print layout services, tutoring, eBay and Craigslist auction assistance, and a whole host of other services.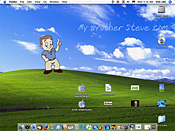 Our main navigation above is color coded by section to help you know where you are on the site. Below each section tab, in the colored coordinated navigation bar, are the links for each page in that section. In the gold column on the left, you will also see the name of the section you are in, with a list of the section's pages below it, to give you additional choices for navigating the site.
Please note that our hourly rate (for most of our services*) for 2022, is $88 per hour. Our PPS (Priority Platinum Service) Rate, for emergency and after hours service calls, remains at $125 per hour. Our $10 per hour Senior & UCD Student discounts for residential clients continue, as usual, throughout 2021.


(Services provided by outside vendors, such as programming, hosting, fabricating, etc., are billed at that vendor's own rates.)
Our Holiday Schedule hours for this year:
Closed Fri. Dec. 24th - Sun. Dec. 26th;
Closed Fri. Dec. 31st - Sun. Jan. 2nd.
Other work performed by appointment during the holidays.
We will be open again on Mon. Jan. 3rd for our normal operating hours.
We look forward to hearing from you!
~ NOTICE ~
With ongoing Covid-19 precautions in place
in Yolo County, all services will be conducted by
appointment only, and remotely, whenever possible.
We want to protect your health, and ours. We have family members that are dealing with
repercussions from cancer
, and other health concerns. We know you want to keep your family safe and healthy. Working together, planning, and being thoughtful about how, when, & where we go out into public right now is the best thing we all can do to help stop the transmission and spread of Covid-19. We know that as more people are now working from home, it's important for your computers and other tech equipment to work well. We'll do everything we can to accommodate your needs during this unprecedented time.
Contact Us for an appointment!
Thank you for your support!
Apple
issues
critical emergency security patch updates for iPads, iPhones, Mac computers, & watches, that
you should install
NOW!
September 13, 2021
Apple and major security researchers are urging users of Apple devices to immediately update the operating systems in their devices, to patch a serious iMessage security flaw that is known to have already infected deices "in the wild".
Utilizing code from a malware package known as Pegasus, this variant, which has been dubbed "
FORCEDENTRY
" by the research group
Citizen Lab
, due to its ability to bypass "BlastDoor" protections that Apple had added to its operating system, to attempt to block such attacks.
While it seems that devices so far have been selectively targeted, as time goes on, malware is often put to use by a wider array of attackers, to compromise devices used by average people, and this attack requires
NO INTERACTION
on the part of a user. If your device is unpatched, and can receive iMessage messages, then
IT IS VULNERABLE
.
Apple's security patches will update devices to iOS & iPad OS 14.8, macOS Big Sur 11.6, macOS Catalina (security update 2021-005), and watchOS 7.6.2 for the respective devices.
Although devices that cannot run iOS / iPad OS 14, MacOS 10.15 or 16, or watchOS7 will not be able to be updated with a patch for this vulnerability, most devices that can't would be at least several years old. A list of iPhones that can run iOS 14 & iPads that can run iPad OS 14 can be found
here
, all Mac computers that can run (at least) MacOS 10.15 Catalina can be found
here
, and as for Apple watches, the original & 2nd generation watches will not be able to install this patch, but all watches from generation 3 onward are capable of running both watchOS 7 & 8.
Several good articles detailing the Pegasus malware and FORCEDENTRY can be found
here
,
here
,
here
,
here
, &
here
.
For more important and interesting technology news,
visit our
News
page.


We want to thank you for taking the time to come to our site. We want the information, services, and support to be useful and relevant to you. Please feel free to
contact us
to take advantage of our services, to offer suggestions, or to inquire about our work. We're looking forward to working with you to help you be more productive and successful with all your computing needs.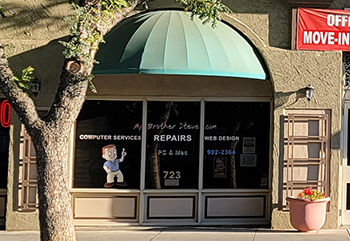 Click this pic for a larger image.

Remember, when they ask you who helped you with
ANY
of your computer needs... just tell them "My
Brother
Steve did!"
Now YOU have a brother in the computer business! ™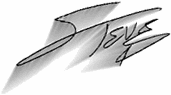 Website updated on Dec. 14th, 2021