Our clients
are the whole reason we're here. We do what we do because we enjoy it, and we enjoy the people we meet and work with. It's hard to genuinely say that dealing with people's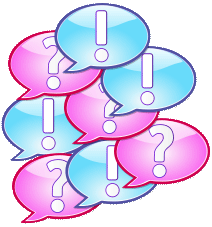 problems all day is always
fun
, because sometimes, it's a pain in the.... errrr.... left armpit (yeah, we'll go with that); but the challenges are good ones, and there are always new things to learn in this industry, which in itself is fun, exciting, and challenging - and what's life without a good challenge or two to keep you on your toes? Oh, by the way, when you call... you'll actually talk to someone from Yolo County, California, USA. Not some other country, not "offshore" somewhere, and not Mars. Right. Here. To help. You!
I know, I know, what a concept. We
thought
people might like that.
For a look at some of the websites we have worked on, head on over to our
Portfolio & Gallery
page. You can click on thumbnail images to see larger versions in a very cool "lightbox mode" (you could even have something like that on
your own
site, too).

Remember, when they ask you who helped you with
ANY
of your computer needs... just tell them "My
Brother
Steve did!"
Now YOU have a brother in the computer business! ™